Installation and Piping Of Bulk LPG Storage Tank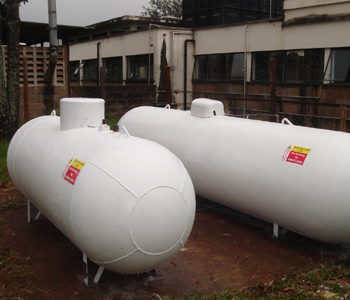 As every installation varies, it is important to select the right LPG bulk tank for your needs. We will advise you of the best combination and storage options. The above ground and underground tanks comes in a range of sizes. The appropriate size of tank will depend on the following factors:
• Total estimated gas consumption of all the appliances on the system at peak demand.
• Physical constraints imposed by the site.
• Access for installation of the LPG bulk tank.
• Access for deliveries.